"Guaranteed To Wag Your Tail"
The Salty Dawg's are a seven member Southport, NC based band that plays in eclectic mix of musical genres including rock, blues, pop, country and funk. If you continue to scroll  down you will have an opportunity to register on our mailing list to receive automated band updates. Scroll down further for a partial list of our songs, as well as, a few performance videos. If you're interested in booking us, please contact ric62551@gmail.com. We look forward to hearing from you or, better yet, seeing you  at one of our future shows.
Bio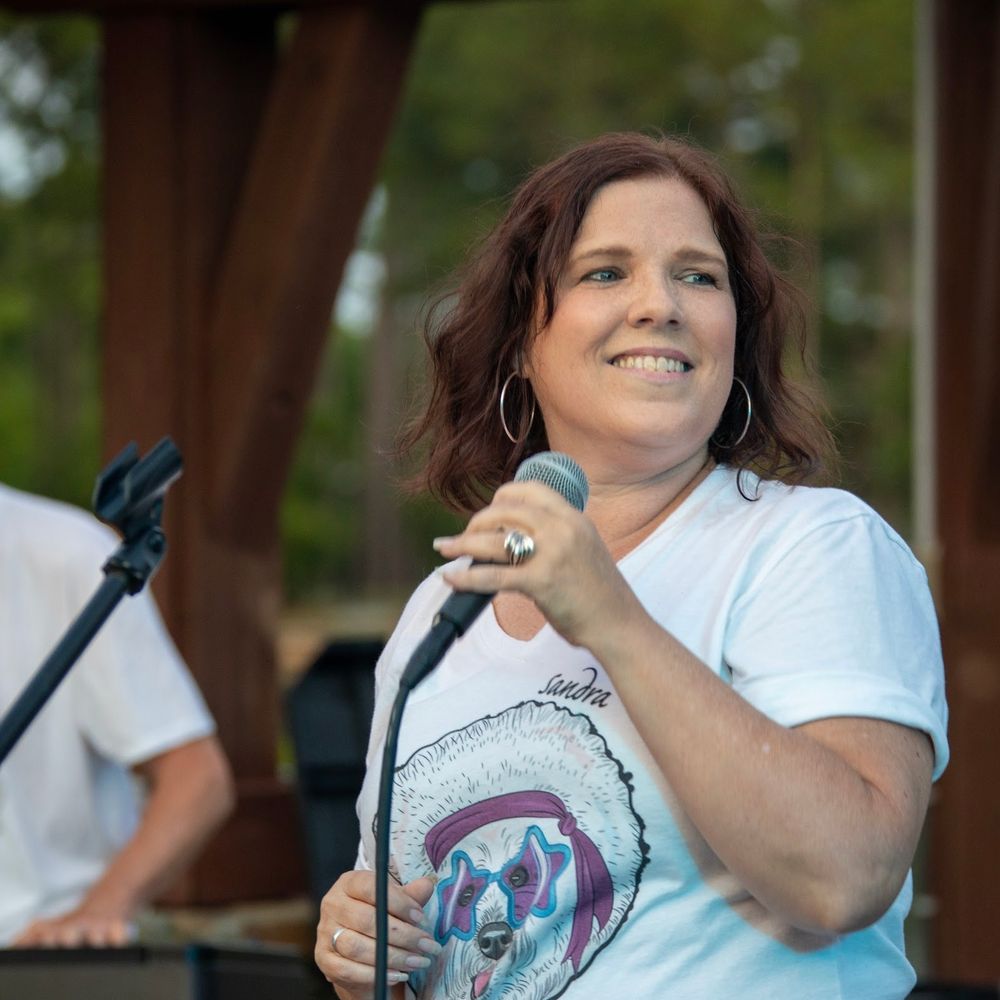 Sandra Waddell
Vocals
This native Winston-Salem transplant became a Southport resident in May 2018. Sandra has been singing since the age of 5, but never joined an actual band until age 44. She has fronted classic rock & blues band, Steelwater; hard rock band, Cold Heart and original heavy metal band, Angels of Erebos. Sandra has also had two acoustic duos, Leather & Lace and SanDeLand.  Mild-mannered graphic designer by day and rocker girl at night, Sandra joined the Salty Dawgs in September 2019. Her vocal influences include Stevie Nicks, Bonnie Raitt, Melissa Etheridge, Amy Lee, Janis Joplin and Joan Jett. Sandra also spent a time as backup singer with an Elvis Tribute band from High Point.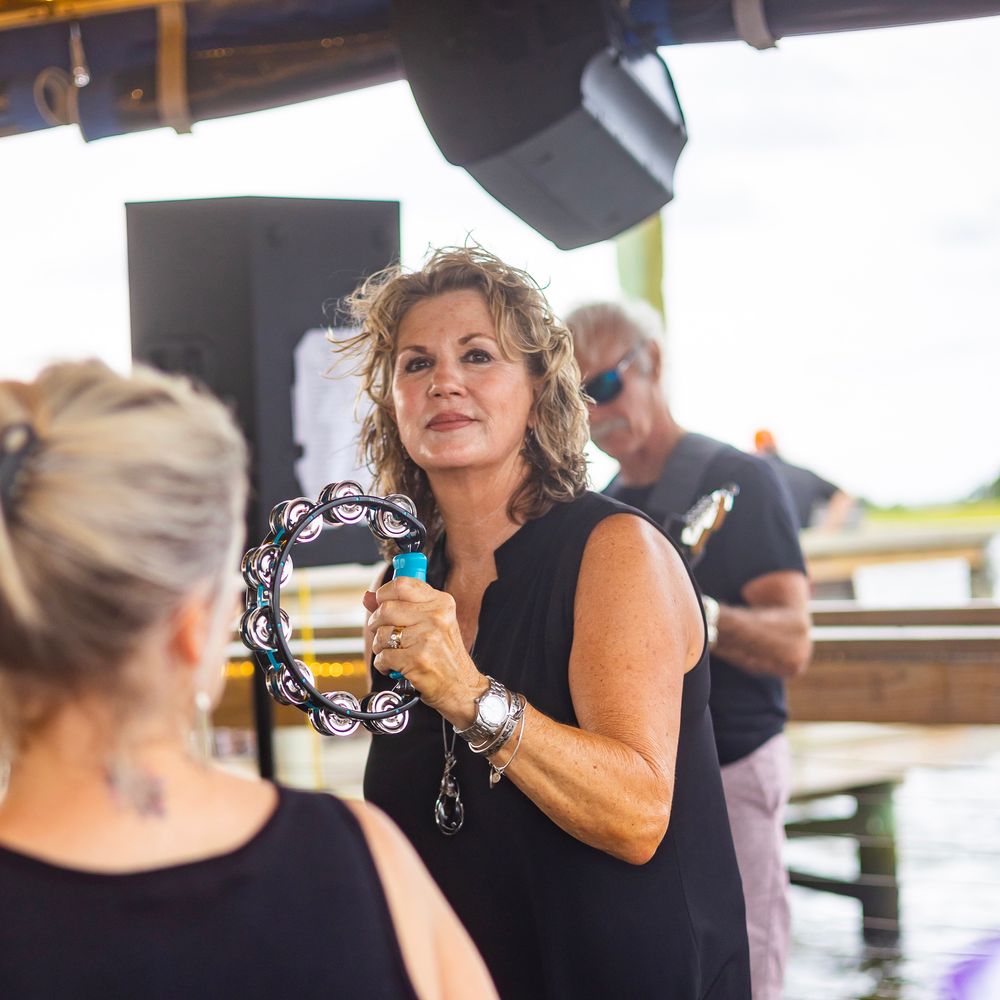 Ronda Aboe
Vocals
This South Carolinian, turned Air Force wife and mom, turned elementary school teacher, turned back up singer for Salty Dawgs in 2019, is on the trip of her life! "This is more fun than legally allowed! I was raised a proper Southern gal, but you must play nice or else!" That pretty much sums it up! Ronda has performed in one way or another, most of her life. From School to College to karaoke to Wedding Singer. She enjoys the adventure and having a good time. The musical influences in Ronda's life have been the greats of Country…, Tanya Tucker, Dolly Parton and Miranda Lambert. She also loves 60's and 70's music but country is her favorite because it has a story to tell. "Country songs are full of expressions that helped raise me." Settling in St James with her husband Bob, has brought Ronda back near family and friends and a way of life she cherishes. "This is home. This is my heart"!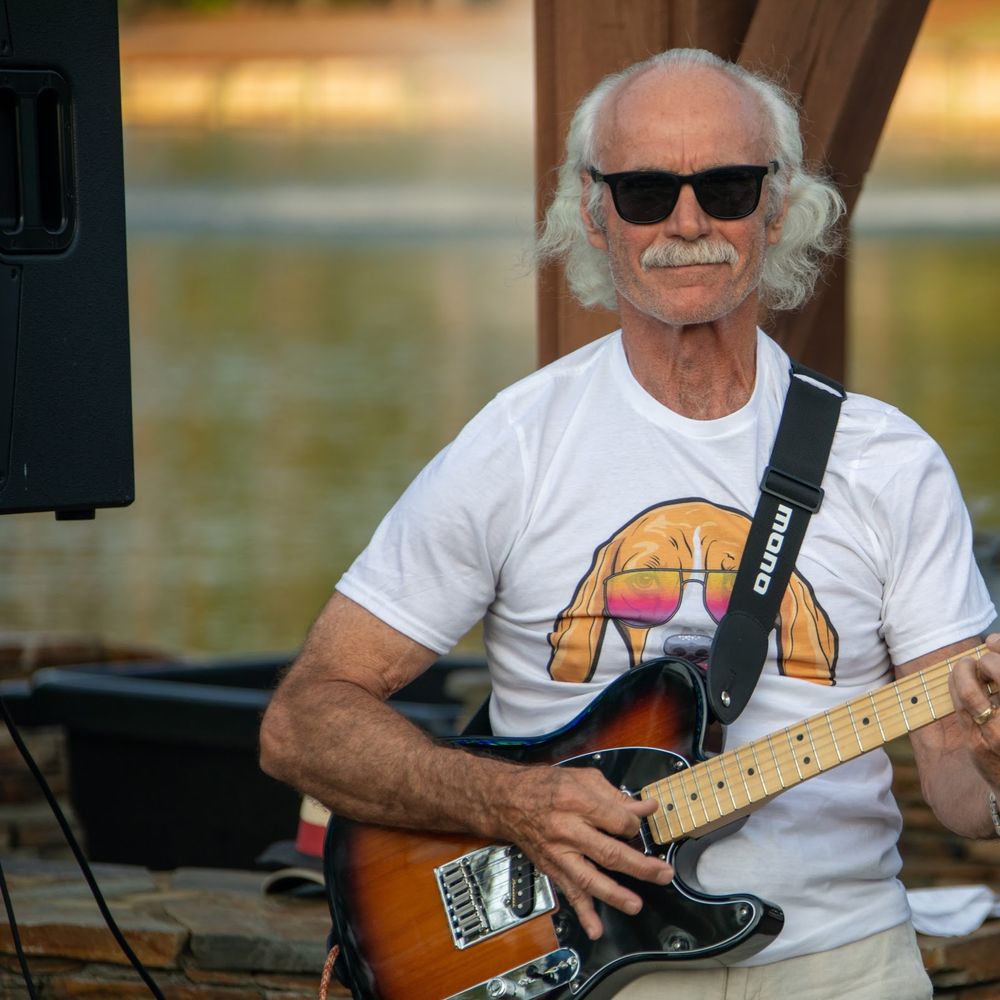 John Balducci
Guitar
Co-founder of the Salty Dawgs, John is a Connecticut native and moved to Southport in 2015 seeking sun, surf and golf.  He started classical guitar training at the age of 9.  After two years, John realized he and his instructor were never going to bridge over to Rock and Roll, so he moved on and began teaching himself.  He played in several bands throughout high school and college as well as performing with female vocalists on the unplugged coffee house circuit.  The bands of the 60's and 70's were the foundation for his playing style and interest. Jimmy Page, David Gilmore, B.B. King and Eric Clapton are a few of his favorite guitarists that have influenced his sphere of musical appreciation.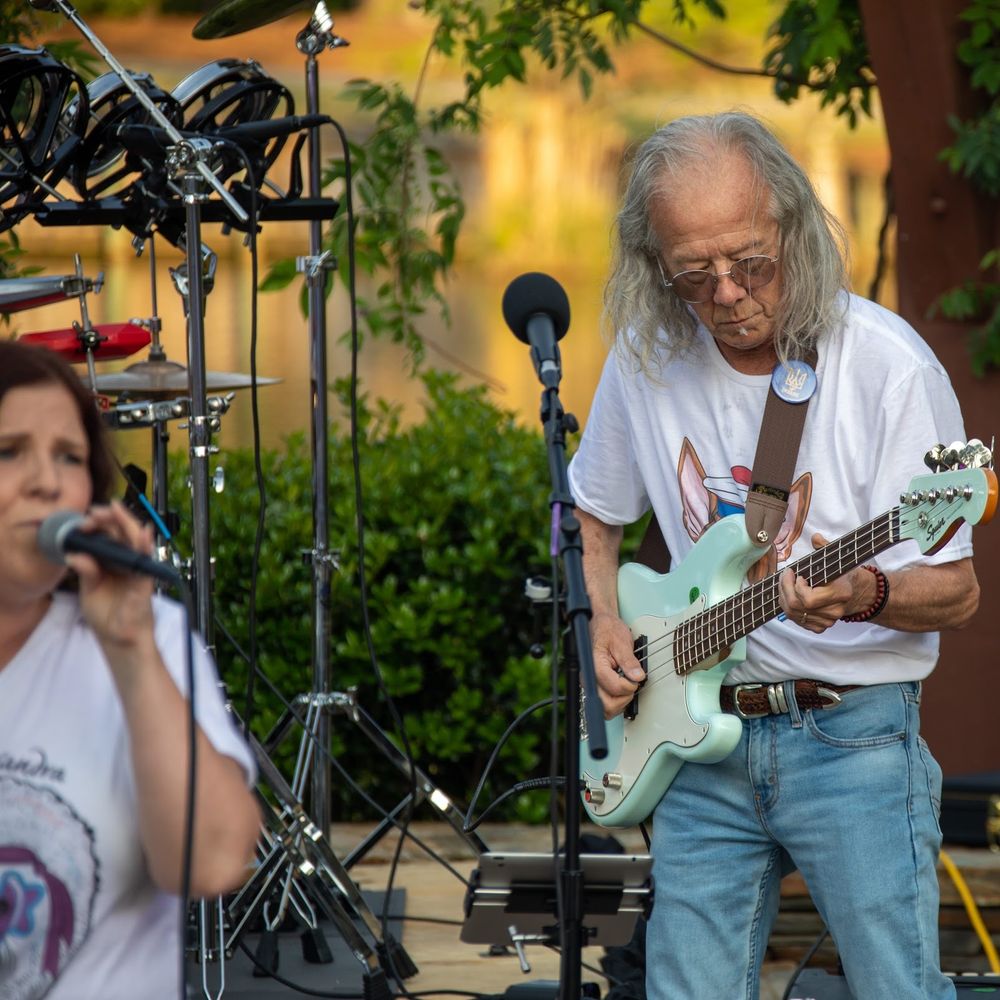 Bo Pittman
Bass
Bo is another native North Carolinian growing up in Wilson. His earliest musical influences are classical music after having the opportunity here in North Carolina Symphony perform selections from Tchaikovsky, Wagner and Mozart. This was in 1958 and so began his 60+ year musical journey.
As with most baby boomers The Beatles and a new generation of musicians raining from England, as well as America, motivated him to begin to learn to play the bass guitar. He began to play in numerous local garage bands and then professionally into the early 1980's. Bo and his wife recently relocated to Brunswick County.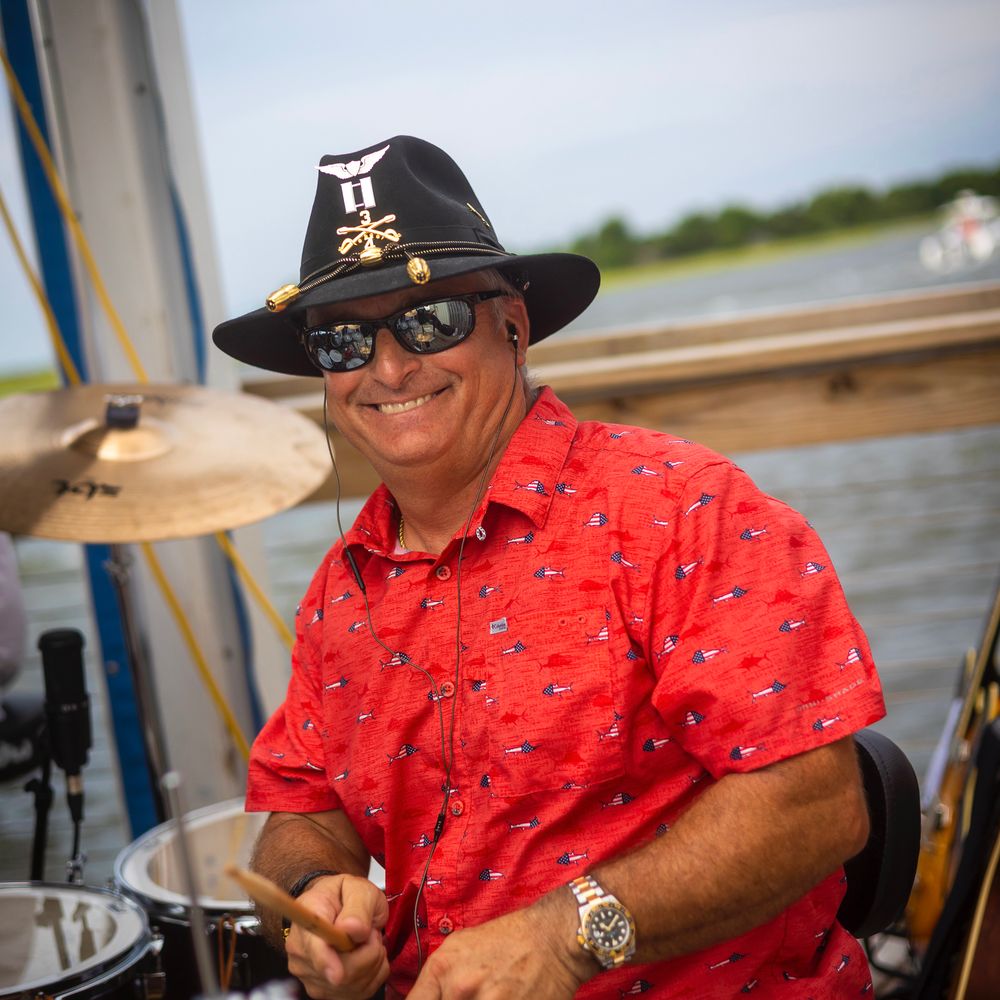 Jeff Moss
Drums
Jeff got his first drum at the age of 5. In the 5th grade, Jeff got his first concert snare drum and started taking lessons and by the 7th grade, he had his first drum set and was marching in the High School Band. He loves a wide variety of music from Rock, R&B to Country.  Jeff has played with several live bands and at church. He is an aggressive drummer and loves to rock the house!
A native of Plains, Georgia, Jeff is a 1987 graduate of the University of Georgia.  He served in the United States Army from 1987 - 1992 flying AH-1 Cobra Helicopters and earned the Bronze Star during Operation Desert Storm.  Jeff is an avid pilot flying single engine airplanes and holds commercial certificates in twin engine airplanes and helicopters.  Jeff continues to fly the AH-1F Cobra for the Army Aviation Heritage Foundation & Flying Museum.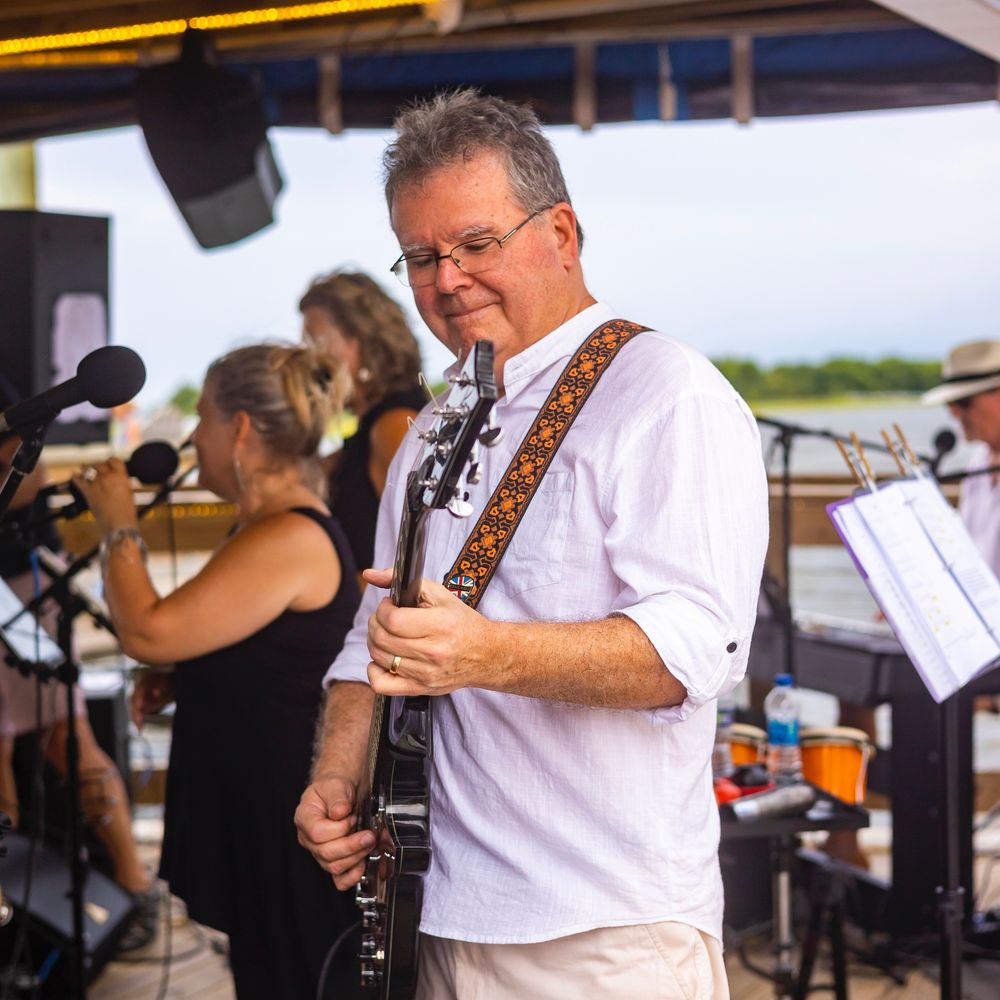 John Pearson
Guitar, Vocals
Former Michigander John Pearson retired and moved to the warmer climate of North Carolina with his wife in 2016. Initially influenced by the great popular artists of the late '50s, '60s and early '70s as well as the active local music scene in SE Michigan, he has since kept his ears open for the best of newer music regardless of genre.  With plenty of on-stage experience as lead guitar in bands during his twenties, John transitioned from live performance to songwriting and home studio recording while necessarily broadening his skill on guitar, including bass, and on keyboards. John answered the Salty Dawgs' call for a bass player in 2019 and recently moved over to lead guitar. John states "I'm really excited about contributing to our success and having fun"!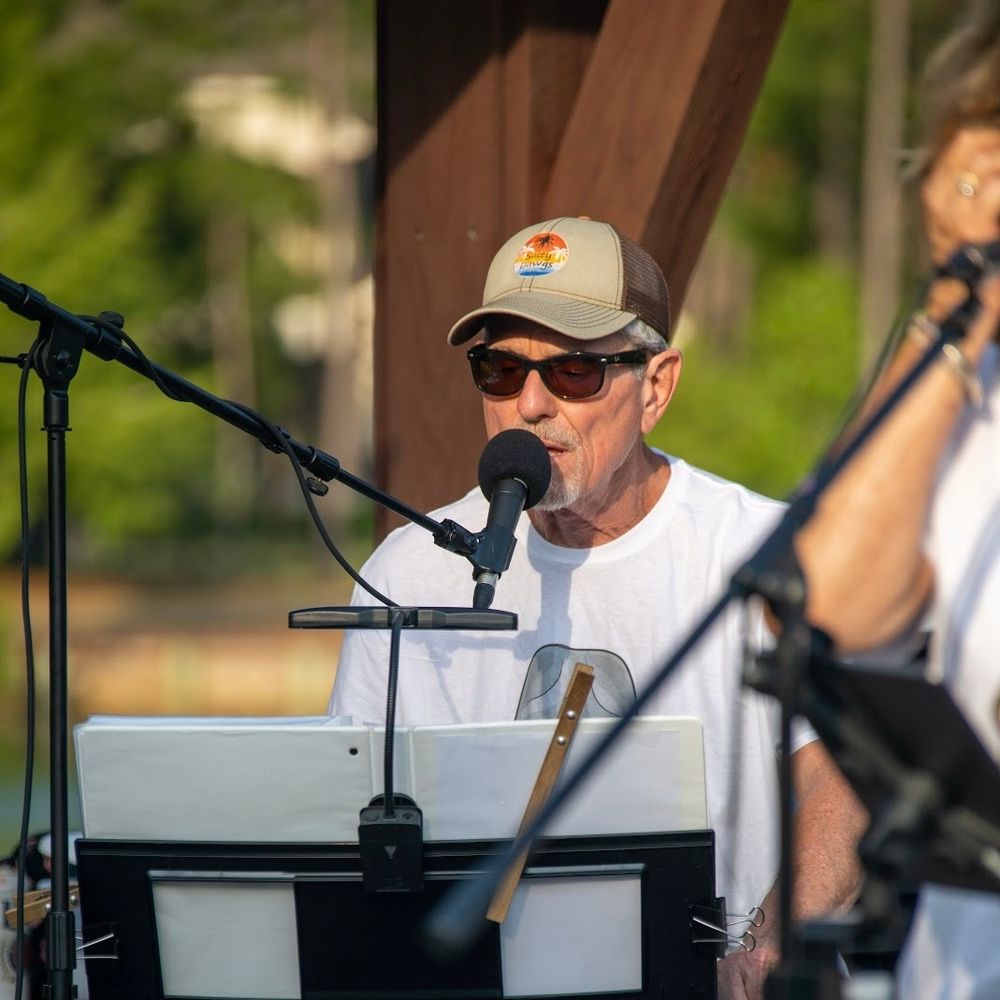 Rick Margin
Keyboard,Guitar,Harmonica,Vocals
Co-founder of the Salty Dawgs, Rick retired to St James Plantation, NC (from NJ) in 2015 and got involved with numerous musical activities including jamming informally with many new friends. He also has been an avid songwriter  having both registered and copyrighted over 30 of his songs and has composed over 100 in total. Like many '60's teens, music's influence in his life was amped up with the arrival of the British Invasion, for which he was fortunate enough to experience throughout the entirety of his teenage years. Many of those bands remain important, but the Beatles are hard-wired as his biggest influence. He was in several very informal garage bands during this period but chose sports as his dominant extracurricular activity. It wasn't until the Salty Dawgs were formed that he played out again.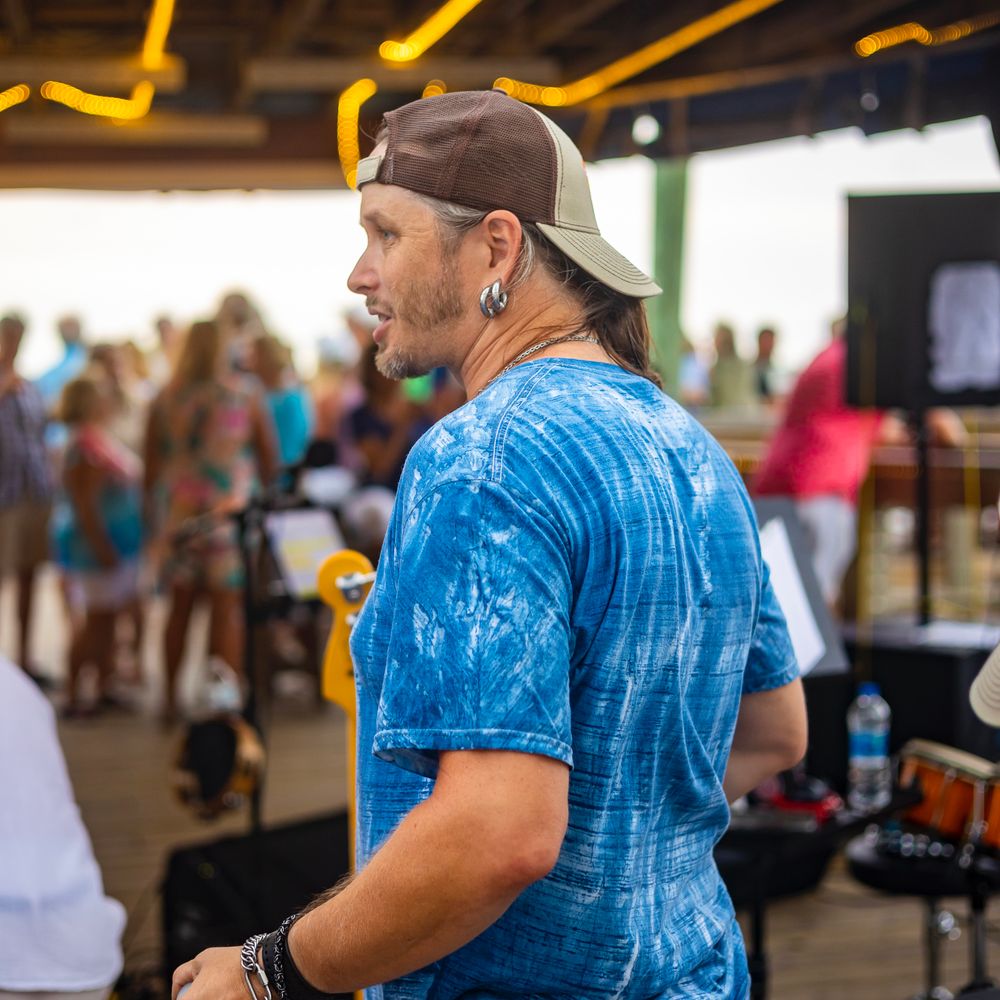 Marshall Sain
Sound Guy
Marshall runs our mixing board and is a North Carolina native. Though he plays no instruments, he is a longtime lover of music. He worked for several years setting up lighting for Bad Romeo, a Charlotte area cover band. Following his heart, he moved to Southport and became involved with the Salty Dawg's in 2019.
Song List
"Guaranteed To Wag Your Tail"
Here's a sampling of our current song list.
 Old Time Rock N Roll (Bob Seger)
 I Got A Woman (Ray Charles)
Oh, Baby Baby (Linda Ronstadt)
Taking Care Of Business (Bachman Turner Overdrive)
White Rabbit (Jefferson Airplane)
Spooky (Classics 4)
 Heatwave (Linda Ronstadt)
 Give Me A One Reason (Tracy Chapman)
 Breakdown (Tom Petty)
Dreams (Fleetwood Mac)
Thing Called Love (Bonnie Raitt)
 Chains (Beatles)
Brick House (Commodores)
One Margarita  (Luke Bryan)
I Heard It Through The Grapevine (Marvin Gaye)
 Piece of My Heart (Janis Joplin)
Get Ready (Temptations)
When A Man Loves A Woman (Michael Bolton)
Rolling In The Deep (Adele)
Celebration (Kool & The Gang)
 Passionate Kisses (Mary Chapin Carpenter)
Fire (Pointer Sisters)
Birthday (Beatles)
Play That Funky Music (Wild Cherry)
Mary Jane's Last Dance (Tom Petty)
Girl Crush (Little Big Town)
Heartache Tonight (Eagles)
I'm The Only One (Melissa Etheridge)
 Johnny B Goode (Chuck Berry)
 Crossroads (Eric Clapton)
Something To Talk About (Bonnie Raitt)
Hit Me With Your Best Shot (Pat Benatar)
Sweet Home Alabama (Lynyrd Skynyrd)
Ex's & Oh's (Elle King)
 Down To My Last Teardrop (Tanya Tucker)
 Redneck Woman (Gretchen Wilson)
Sweet Home Chicago (Eric Clapton)
Drive My Car (Beatles)
The Thrill is Gone (B B King)
Hold On, I'm Coming (BB King/Eric Clapton)
Mustang Sally (Wilson Pickett)
I Love Rock N Roll (Joan Jett)
Painted Black (Rolling Stones)
For What It's Worth (Buffalo Springfield)
Six Days On The Road (Dave Dudley)
Stormy Monday (Allman Brothers)
Can't Find My Way Home (Stevie Winwood)
Matchbox (Beatles)
Mississippi Queen (Mountain)
 Eastbound & Down (Jerry Reed)
 My Favorite Mistake (Sheryl Crowe)
 Rocky Mountain Way (Joe Walsh)
Black Magic Woman (Santana)
National Anthem
Sponsors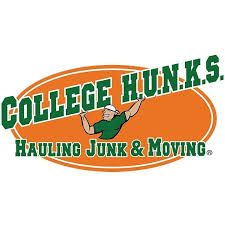 Platinum Sponsor
College H.U.N.K.S Hauling Junk and Moving is a much-appreciated ongoing sponsor of our band. They generously provide us with both equipment transportation and set-up support. Check them out at www.CollegeHunks.com/Wilmington (910-769-3757). And, please tell them the Salty Dawgs sent you!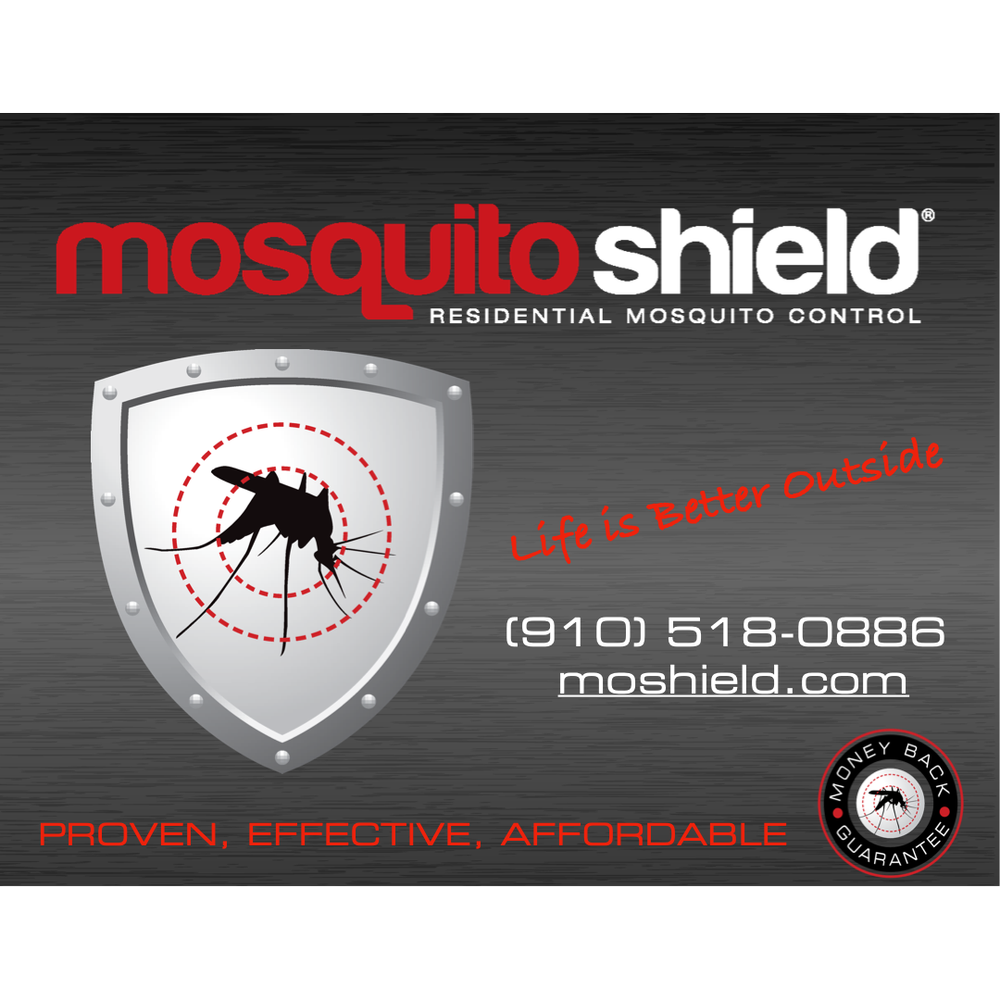 Gold Sponsor
We provide the best value in mosquito control services because of how we treat your yard using the Mosquito Shield Tailored Treatment System(R). We don't use a fixed schedule, identical product. "one size fits all" service program. On average, we spray every 10-17 days, a proven and effective approach that has us spraying 4-6 times more than the industry average. Call 910-880-1393. Please mention the Salty Dawgs when you call.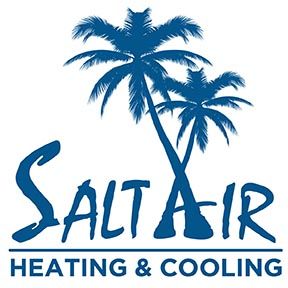 Gold Sponsor
At Salt Air Heating & Cooling, we've got you covered!, We offer a full range of services to meet your needs. Our HVAC contractors are true experts at servicing commercial and residential HVAC systems. We provide a full range of services including installation, repair, replacement, and maintenance to keep your HVAC system running smoothly. If you want to learn more about our services, call us at 910-777-3539. And, please tell them the Salty Dawgs sent you!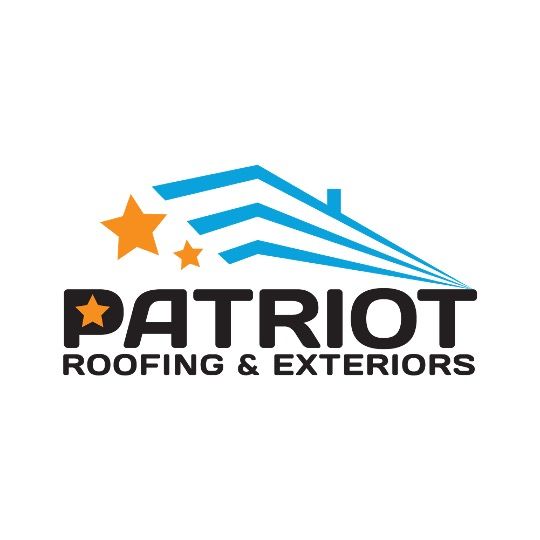 Gold Sponsor
For years, Patriot Roofing has become the Cape Fear region's roofing expert, taking ownership of the investment we make in the homes of our neighborhoods. Because we work and live here, you'll have peace of mind knowing that we will always stand behind your home, just as if it were our own. Moreover, Patriot Roofing is an Owen Corning Preferred Contractor-an exclusive network of skilled professionals who adhere to strict standards for professionalism & reliability. Call 910-218-0600. And please tell them that the Salty Dawgs sent you!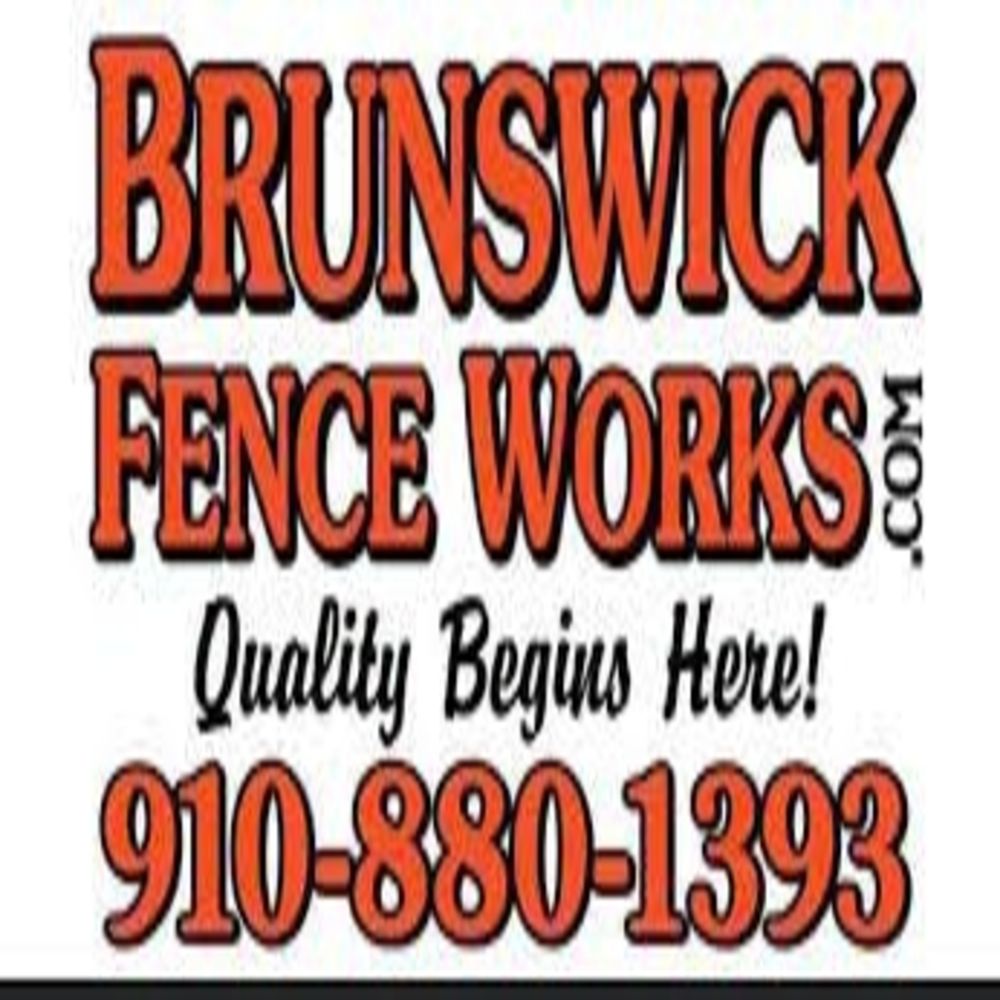 Gold Level
We serve communities throughout the Brunswick & New Hanover Counties. The proper fence is a great investment for your home or business. It adds beauty, value and protection. We have different fencing options to meet your needs, budget and style. We are experts at installing aluminum, chain link, vinyl and wood fencing. Our team has provided services for many customers in the Wilmington to Calabash areas. Call 910-880-1393. And please tell them the Salty Dawgs sent you!